Associate Prof. ANNE RAFFIN
National University of Singapore, French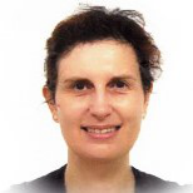 Experience:
Residential Fellow, CAPT, NUS, July 2012-current.
Honour Year Advisor, August 2008-December 2017.
FASS Student Mentor, 2007-2010.
Member of the research cluster on Cultural Studies, 2004-2012.
Curriculum review committee, sociology department, fall 2003.
Undergraduate curriculum review committee, sociology department, fall 2002.
Curriculum review committee, sociology department, 2010.
Library representative for the department of Sociology, 2001-2012.
Member of Vietnamese Study Group Seminar, 2001-current; coordinator, August 2008-August 2009.
Care Member, 2009-2013.
Prof. Robin Qiu
The Pennsylvania State University/Dept. of Information Science, USA
Title: Smart Building Service Systems and Operations Management
Abstract: This talk has two parts. Part 1: Buildings account for roughly 40% of the total energy consumption in the world, out of which heating, ventilation, and air conditioning are the major contributors. Traditional heating controllers are inefficient due to lack of adaptability to dynamic conditions such as changing user preferences and outside temperature patterns. Therefore, it is necessary to design smart energy-efficient controllers that can improvise occupant thermal comfort (deviation from setpoint temperature) while reducing energy consumption. A Deep Reinforcement Learning (DRL)-based heating controller to improve thermal comfort and minimize energy costs in smart buildings will be introduced. Part 2: By focusing on smart and improved building operations with a focus on building energy efficiency, I will discuss a binary programing optimization model that incorporates actual occupancy patterns for different zones in a building as well as equipment interdependence to systematically determine the optimal schedule for each equipment while maintaining a minimum required service level to meet occupant needs.
Experience: Prof. Qiu have successfully secured over 40 funded research projects and had over 160 refereed publications, covering areas from Data and Computational Sciences, Business Analytics, Healthcare Analytics, Smart Service Systems (Healthcare, City Mobility, Energy Efficiency, IoT, etc.), Big Data, Blockchain and Cyber Security Analytics, Information Systems and Integration, Supply Chain Management, and Industrial Systems and Analytics. More importantly, he has been enjoying in collaborating with scholars and practitioners around the world. As a result, he has established collaborative networks within the academia and across the industry around the world.